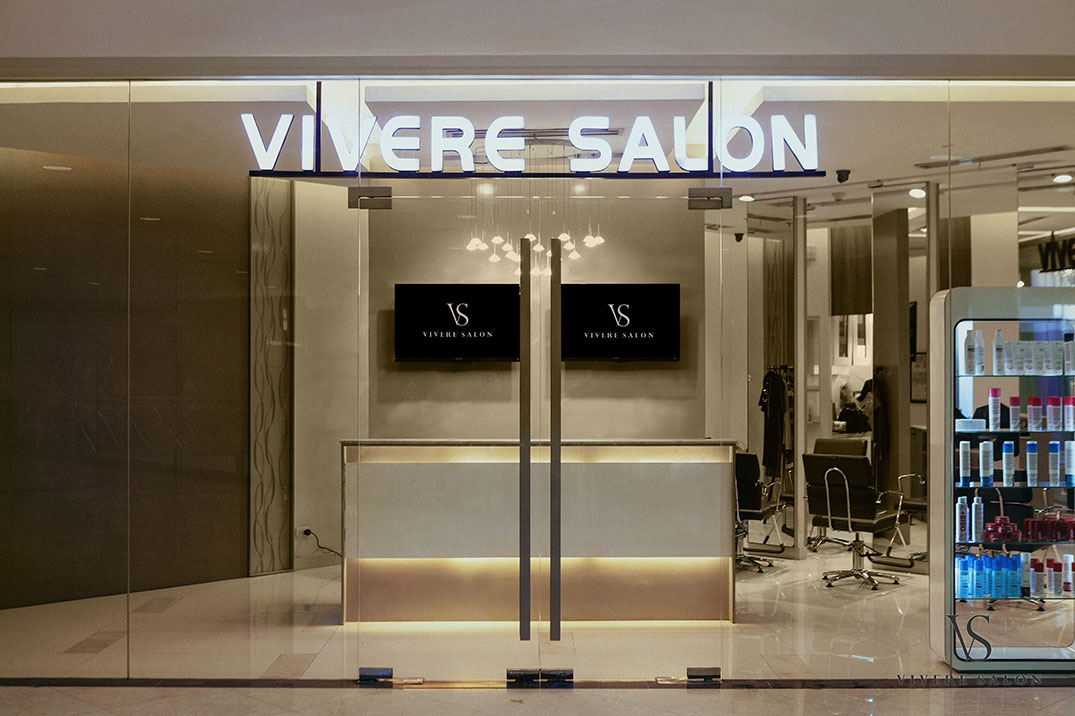 There's a revolution that's changing the standards of beauty in the country; and for this fearless few, they make a statement by being different.
Every day, more people are waking up to the possibilities of edgy—a concept once deemed too risqué for the characteristically conservative. But after years of being bogged down by conventions, Filipinos are now opening their options to the progressive sensibilities of a global aesthetic.
Over at Vivere Salon, they understand the individual's need for hair that doesn't lie down meekly. That's not to say that their styles cater to the shock troops of this generation. On the contrary, despite the asymmetry of their signature cuts, and the distinctive geometry that's atypical of Filipino preferences, they manage to create looks that are so unbelievably flattering and low-maintenance, it's enough to convert the staunchest beauty conservative.
Chalk it up to the team's international cachet. With an all-Filipino team with decades of combined experience, all internationally trained at the prestigious Vidal Sassoon Academy, it's hard to ignore their distinct brand of hair styling.
This is of course on top of each stylist's intuitive understanding of their medium and what works for a particular personality, lifestyle, bone structure, face shape and hair quality. And while most salons claim, but inevitably fall short on the promise of sculpting hair in such a way that it satisfies the stylist's artistic sensibilities and the client's preferences, Vivere Salon can proudly claim otherwise.
"At the end of the day, it's still about creating a cut that our clients will love. It's finding that right balance between wash and wear as well as unique and edgy; confident in the knowledge that every day, they will wake up with hair that doesn't have to get blown out or ironed or set to look great," says Ramon De Ubago III, CEO of Vivere Salon.
But the detail behind their craft starts way before the stylist takes a pair of scissors to your locks. The interiors alone are a testament to the kind of aesthetic that they are trained to provide—simple but distinct, sleek but classic. Once you're on the chair, the stylist takes the time to delve into the nitty-gritty of your beauty routine. Questions like what do you have in mind and do you have a peg for what you want are standard. But in the interest of creating a hairstyle perfectly suited for what you need, they add questions like what do you do, how much time are you willing to spend on your hair even down to do you spend most of your time in indoor, air-conditioned spaces or outdoors? become criteria that you didn't even know was relevant to the perfect cut.
"Vivere Salon goes that extra mile to make sure that you don't just look great when you walk out of our salon—we create cuts that are meant to simplify your beauty routine, without taking anything away from the style of the cut or your personality, long after we've blow dried your hair in place," ends De Ubago.